Package Description : National Park is the second largest mangrove ecosystem in the India. This is famous for Estuarine Crocodiles, Whi
Package Description : Chilka Lagoon (Chilika Lake) is an India's largest and the second largest of World brackish water Lake, spread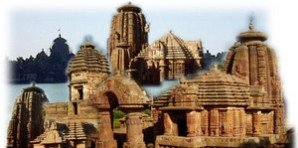 Package Description : Known world over for its architectural wonders, Odisha houses some of the best temples in the country. The
Save Our Ecology
Wild Life Adventures
Save Wildlife now has a goal of us, this is immense importance to save our planet's rapidly dwindling natural wildlife. We have already lost thousands of species, we cannot lose thousands more. We must act now to save our wildlife as well as whole ecosystem.
The chipping away at other species is the chipping away at humans.
Do and Don'ts
Top rules for Wildlife Safaris
Safety comes first
Dress Appropriately
Carry Travel Light
Don't stand up or stick anything out of the Car
Always stay in your Car
Drive slowly and carefully
Responsible Tourism
Important Practical Instructions
So many species of animals and birds are appearing only during certain seasons at various sites of area. They may migrate in the spring or fall, breed or nest in specific locations for the summer, or hibernate in the winter.
Planning your trips to viewing the Wildlife or Adventures activity.
Never feed the animals, Human food can harm or even kill an animal